Ahoy there!
Pirate101 released yet another sneak peak today! Third one this month! I sense a new update coming soon... If you haven't seen the sneak peeks yet, we have all three of them for you to see.
Sneak Peek #1

Bonnie Anne: "The Ancient Ones aren't the only ones who've gone. He's gone . . . gone completely barmy, Captain!"
Released on 11/1/2013
Sneak Peek #2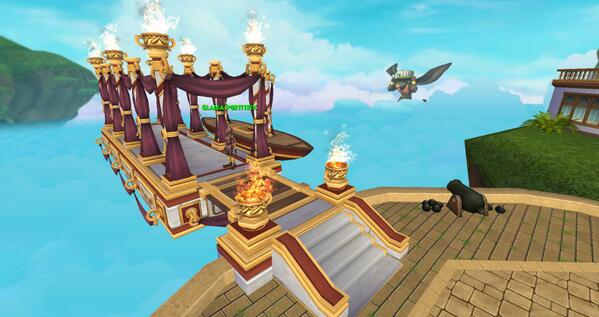 "Hmm . . . What could bring such a grand occasion?" - Pirate101
Released on 11/5/2013
Annnd...
Sneak Peak #3!
"Hola, tiny Captain! I seek passage with you!" - Carcarius Grimtooth
Released on 11/8/2013
These images seem to be very different from each other, making it hard for me to make a good guess of what this next update will bring. #1 is a crazy old man, #2 is a very fancy place, and #3 is some sort of shark in what appears to be the Witchdoctor school. Perhaps they're separate updates? I can't wait to see what it is, it should be interesting!
Leave a comment below with your best guess(es) on what you think this next major update will be!
Happy Sailing young pirates!
~Alex.