Ahoy there!
Today Pirate101 released a little teaser of what's possibly to come, via their Twitter page!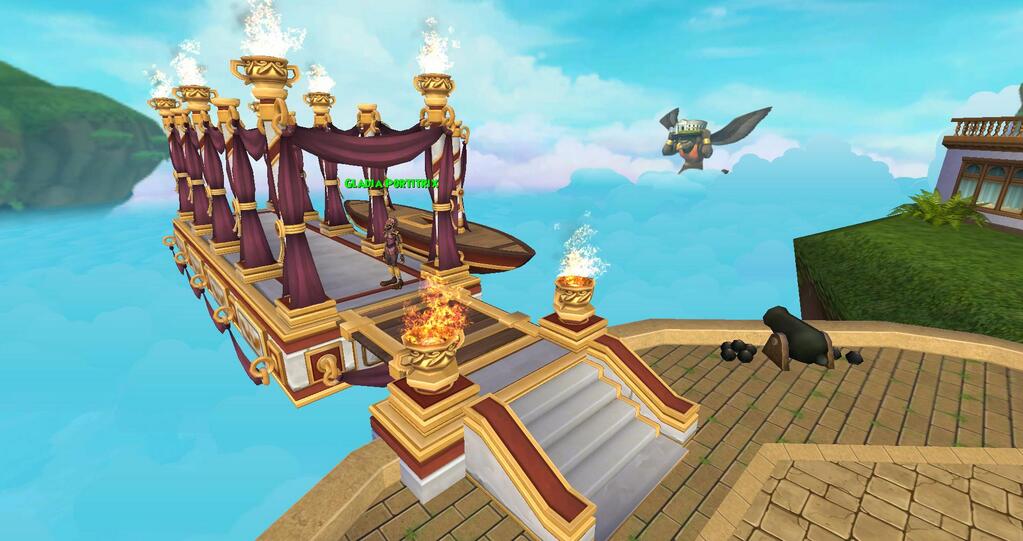 Pirate101: "Hmm . . . What could bring such a grand occasion?"
Did you notice that eagle back there? At first I thought he was wearing a hat... but after taking a closer look, he appears to be holding some sort of Colosseum.
Some guesses from the Twitter Community:
- Pirate101 Ship PvP? - Kelsey FireHeart
- Musketeer-related update? - Swordroll
- Thanksgiving Quest? - Kelsey FireHeart
- Aquila-related? - Nicholas LionRider
- Gladia Portitrix as the new PvP tutor? - Kelsey FireHeart
- Dungeon Challenge based off of the Colloseum in Hercules? - Johnny


What do you guys think it will be? Leave a comment below with your guess(es)!